3D with
comfort in mind.
Sense a novel vision. Now, a truly cinematic elevation is equivalent to immersing yourself in a 140-inch screen at 4 meters away. 3D fun never ends with an exquisite dual Full HD Micro-OLED display. So you can play, work and relax in a 1080p resolution world while subtly refined glasses let you move freely in style.
Your private cinema.
Revolutionizes what you see and feel.
Your game winners.
Reimagine how you play.
Win easier. Win more.
140" screen
redefined.
While on a train trip or lounging in the lobby, use your free time to catch up with your favorite TV series. Whether it's a tablet or phone, mirror its content¹ to the 140-inch-like screen with ultra-portable glasses.
30°
Foldable hinge angle
Designed for a better user experience.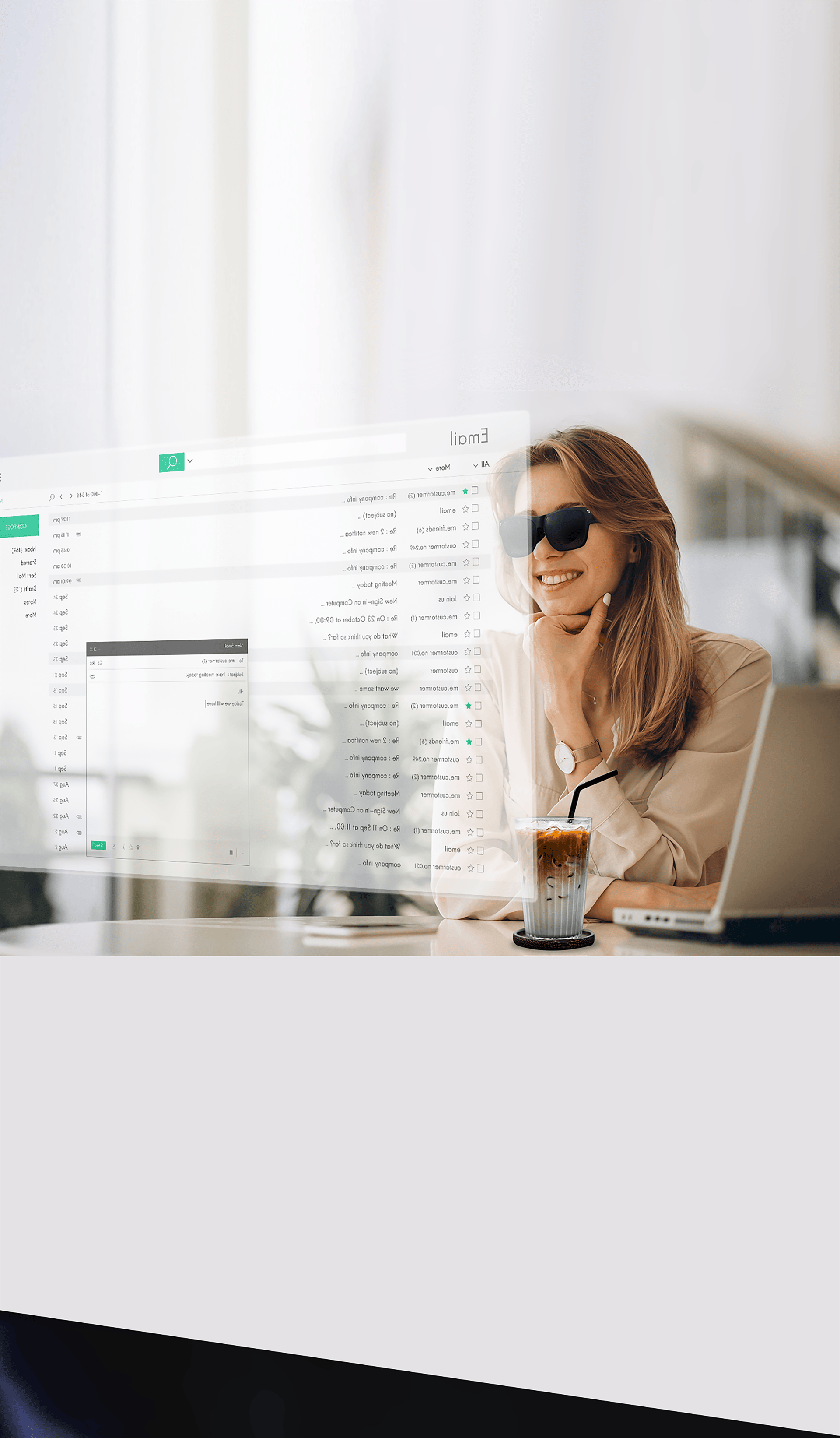 Your
mini-office time.
Sift through your email inbox and presentation slides in private. While enjoying the surroundings of a bustling café; a transparent display lets you engage with the world around you safely.
Now, see bigger what's
on your screen device
Delivers an enhanced viewing performance.
Redefining
immersion.
Please your eyes with hi-res visuals on a built-in dual Full HD OLED display. A 47° degree field of view recreates a feeling of seeing a 140-inch cinema-like screen at 4 meters away.
16 : 9
Cinematic
experience
PPD=47
(Pixel per degree)
Ultra-clarity
TÜV Certificated
Know your eyesight is guarded with
certified protection while watching your
favorite movies.
Correction lens friendly
Magnetic frame allows the attachment of optician-prescribed lenses.
Low blue light
Prevents eye fatigue.
Non-flickering screen.
Take it
everywhere.
Light, sleek and frameless design will never compromise your pace of life. A contemporary design provides a look with a delicate touch of style.
Choose to
stay different
Boost a glass frame style with
extra two interchangeable designs².
For any
lifestyle
Built twice as light as
a regular smartphone.
Feel light
and smooth
Delivers greater comfort
on the go.
Versatile
adapter³
All-day
battery-bank