Made For Smart Work
150Mbps DOWNLOAD SPEED,
50Mbps UPLOAD SPEED
Stable
Smooth
Solid
Wait less to start playing HD content. Download speed of up to 150Mbps got you covered whether you join a streaming event or playing resource-intensive games. Know you can store large data faster on a cloud with up to 50Mbps upload speed.
WAN PORT, SIM SLOT
Straightforward set-up
No hassle for setting up with a SIM card or a network cable. Use this Dual Mode where is hard to get Wi-Fi access, so you can be more flexible when it's needed to stay connected.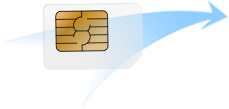 Office
Cafe
Classroom
House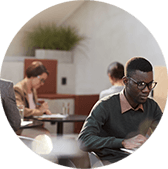 32 USERS WI-FI USERS
Built your network
Connect up to 32 users at the same time. No matter it's a workshop, public area, or home you still run your network smoothly. Carry on your lifestyle while setting a Wi-fi hotspot on your terms.
Office
Cafe
Classroom
House
RJ11 TELEPHONE PORT
Never miss a call
Plug your landline phone to the RJ11 port and enjoy unlimited calling. Dedicated for both 3G and 4G modes, LTE CAT4 Home Station lets you enjoy making voice calls with a needed quality.