Stunning photos.
Explore in detail.
50MP DUAL CAMERA
Detailed photos
Take 50MP pictures with extreme clarity. The Double Super PDAF sensor now delivers focus accuracy more accessible and faster throughout the day.
4-in-1 big pixel
More vivid colors and less noise.
A taken shot uses less memory. ¹
ISOCELL 2.0
optimization
Up to 16% sensitivity boost
and higher color fidelity.
22 shooting
scenarios recognition
A real-time image enhancement.
Self-adjusting by different scenes.
5MP
HDR
50MP
HIGH+RES
2MP
DEPTH
Steady Snap
Capture with fast focus.
Get better stabilization.
Enjoy sharper clarity.
Pro mode
Effortlessly control
all camera settings.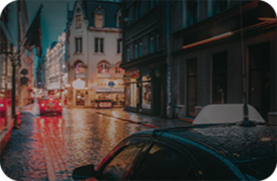 HDR mode
Smartly optimize the exposure
of darkness and brightness.
5MP front camera
Easily take selfies
with Auto Capture.
Portrait mode
Refine your portrait.
Panorama mode
Capture breathtaking views.
64GB STORAGE, 512 MICRO SD CARD
Keep all your memories
Store your photos, apps, and videos in a massive 64GB storage or expand quickly up to 512GB with an external micro SD card.
OCTA-CORE PROCESSOR, 3GB RAM
Robust power to count on
The Helio G25 octa-core delivers fluid and reliable performance. A built-in deep optimization keeps all systems running smoothly for longer without major slowdowns². 3GB RAM smoothly runs upgraded tools for multitasking such as Floating Window on the AndroidTM 12 is now even faster.
5000MAH MASSIVE BATTERY
2-day battery runs smarter
Worry less about juicing up the battery, which runs up to two days³. Intelligent Charging Mode⁴ helps to prolong its lifespan.
6.52'' HD+ NXTVISION DISPLAY
The screen that inspires
Explore subtle details on a crystal-clear 6.52" HD+ screen. To bring visual fun, NXTVISION technology offers AI-powered optimization. The screen intuitively adapts to watching, reading, and gaming scenarios.
Eye protection
Less eye strain.
Less blue light.
Sunlight display
See easily and clearly
under bright sunlight.
Darker display
A darker screen
when you need it.
Fingerprint
Quick and easy access
Face unlock
For greater convenience